As the mom of 4 kids that range from 15 to 6, finding things to do to entertain all of them is tricky. As a photographer, I am always looking for new locations for portraits. Finding things that are not only picturesque, but also entertain all of us AND don't cost $100+ is even trickier!
The other day I pulled up the trusty Google and entered "Rainy day activities Loudoun County" and TripAdvisor's list popped up first. Out of the 8 things initially listed, six of them breweries/vineyards.
At this point, I figured that I should add in that this should be kid friendly activities, so I wasn't surprised when the amazing Dulles Moms popped up (as it should, because it is SUCH a wealth of information for parents in this area!). Their initial 8 suggestions included 3 places in Fairfax County and none of them were free.
So I've decided that this summer is going to be the summer that we go on adventures within our county to find things to do that are free (or at least relatively inexpensive) and picturesque.
Please join me as I share various parks, trails, playgrounds, etc. in Loudoun County (with one *slightly* outside of Loudoun), that are a great place to visit, play or take pictures! I'm going to try to do each blog post by location, so if you have suggestions, feel free to leave me a comment about where we should go next!
First, some important information that I'll include at the beginning of each post:
What To Bring
Although there will be some variations/additions to this list, this is the standard list of things that are great to have on hand for these adventures:
Sneakers/Water shoes
A camera! There are so many beautiful spots that it would be hard to not capture the beauty.
Bug spray/sunscreen/tick repellent
Water/snacks. This is kind of an "always pack" item for parents, but there often aren't any shops close by and it keeps cost down, so it's best to have something packed. We will often stop by the dollar store to pick up a few snacks for the adventure, if needed, too.
A trash bag. Unfortunately not everyone is respectful of nature, and you may find some trash in the area. If you bring along a bag for trash, it's a great way to discuss taking care of the Earth and making sure that we do our part to protect nature.
A carrier/sling. If you have a non-walker, you probably usually have this on hand, but for adventures like this, it's much easier to wear them than the varying other options.
Ticks & Poison Ivy/Oak/Sumac
Since many of the places that we will be going are outside, I want to make sure to mention this upfront: Be mindful of ticks! Living in Loudoun County, we have many gorgeous wooded/grassy areas that ticks love, so it's important to be aware of them and make choices to help prevent a bite. Here is some good information that relates specifically to Loudoun and ticks. When we get home from these adventures, we do tick checks and bathe but even still there is always a risk.
Poison ivy is so pervasive in this area that it's easy to overlook. I was recently reminded of this fact when I had poison ivy barely brush my skin above my gardening gloves and now have a patch of rash on my arm that looks like this emoji: 😕 The Department of Forestry has a good article about the three biggest plants not to touch, but just for quick reference, if you see these things in nature be sure to avoid touching them: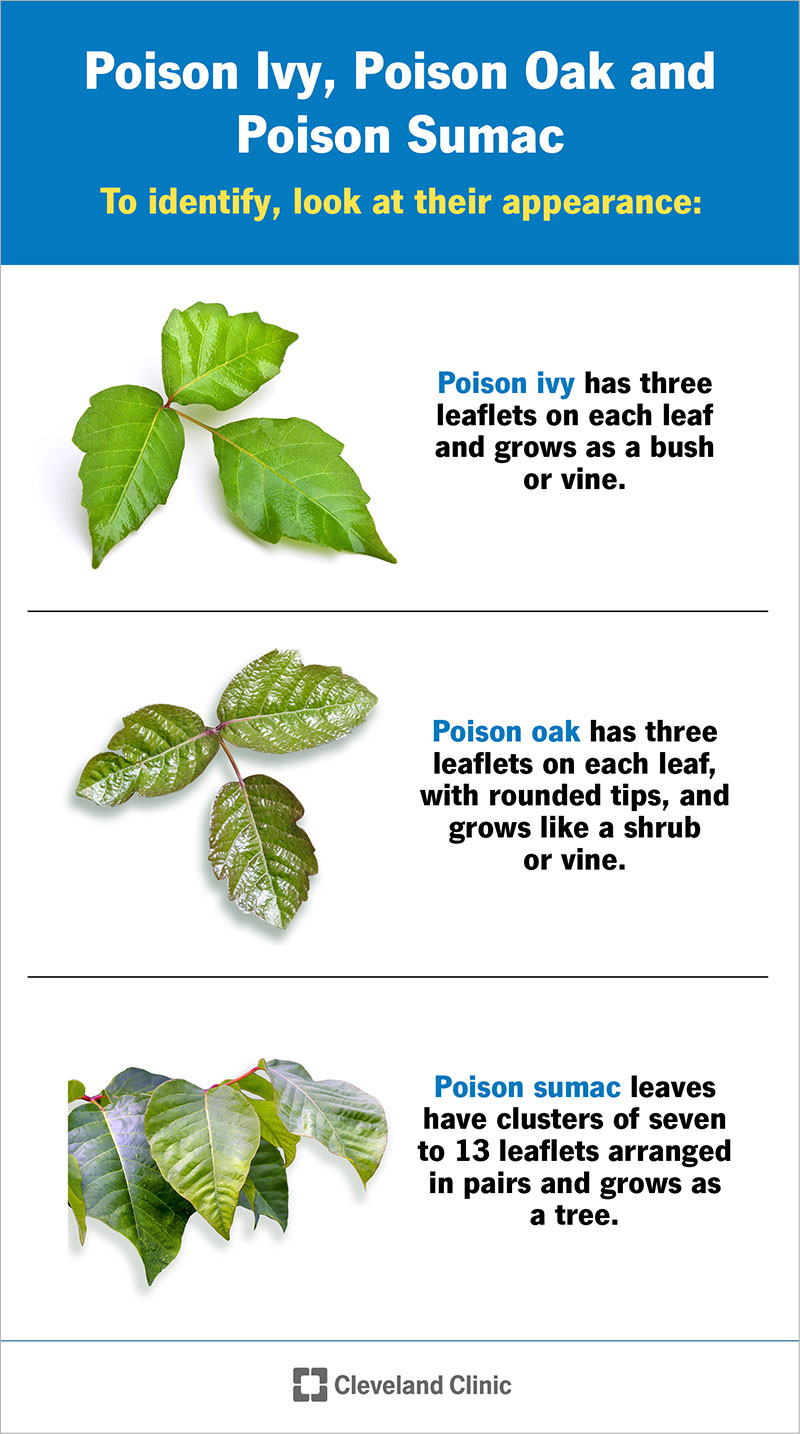 Hiking Do's and Don'ts
Here is part of a great list that I found on the National Park Service website:
Going downhill is easier than uphill, so let those people past you if you are headed downhill. Everyone yields to people on horses and wildlife.
Making yourself a known presence can help to keep you and those around you safe.
Stay on the trails and leave no trace. As I say to my kids, look with your eyes, not your hands.
Leave wildlife alone.
With all of that being said, let's talk about the places that we visited in Purcellville!

Potomac Wayside Park
Since I knew that this project would involve my kids so much, I wanted to start off with a bang. Again going to the trusty Google, I searched for "parks in Purcellville, VA". One had an image of a beautiful little waterfall and I knew that my kids would love it, so that was our first stop.
The first thing that you need to know is that Potomac Wayside Park is actually on the very edge of the Virginia/Maryland border by Harpers Ferry. When you return, you'll actually pass a "Welcome to Loudoun County" sign, so although I don't consider this one exactly fitting the bill, it DID make my kids excited about our adventures. I told my kids to dress "nice" so that I could take pictures, so this is their interpretation of that. (We'll get better at dressing cute and appropriately eventually, I promise!)
The walk down to the waterfall is rocky and steep, so be aware of that when bringing little ones. There are several paths down to the water, but the one that is most clearly marked is the easiest terrain to go down. Once you get down to the waterfall, there are many large rocks for climbing on and there is a path to get into the waterfall to cool off. The park is small, but is a perfect place to hang out for a little bit and cool off while exploring the water and the creatures within it.
The rocks can be slippery to walk on, so water shoes or barefoot are probably best for adventuring in the water, but sometimes you just need your sisters hand to make you feel confident enough to take a stroll. (Also, be sure to tuck your dress into your shorts to keep it from getting wet!)
This little park also provides some great open shade for beautiful portraits and nature shots!
This is a great little park to visit and explore! Overall, I think it was a successful start to our summer adventures!
Chapman DeMary Trail
This trail is right in the heart of Purcellville, but its entrance is a little hidden unless you know where to look. The Chapman DeMary Trail has a beautiful entrance behind 205 East Hirst Road. The parking lot is large, so it isn't difficult to find a spot and it's generally a quiet area, which adds to the tranquility of the trail. Once you park, you'll go down some steps and into an open area that has multiple tables and seats, along with a guide for the trail. One of the best things about this trail is that there are often events happening there that are free or inexpensive and mostly super kid friendly! You can keep an eye on their Facebook page to stay up to date on their upcoming events.
The well maintained trail leads both left and right from the initial entry point, with the trail on the right being shorter. Both sides contain benches for rest stops, offshoots to allow creek access and signs along the way to tell you about the nature around you. There is even a spot where they have bat houses and some information about these often misunderstood creatures.
The scenery is so beautiful and most of the trail is quiet, only getting louder the closer you get to the road. With the creek being relatively shallow, there is comfort to letting kids explore the wildlife in the water and it is a wonderful way to cool off toes on a hot summer day!
And, of course, we found some really picturesque spots along the trail! The light can be tricky and dappled (for non-photographers, this means when light is coming through something in patches instead of an overall even lighting), but there were certainly pretty spots for portraits.
I'm going to interrupt the pretty portraits for a second to introduce my amazing kids a little bit, since they'll be the highlights of this blog series. Levi is my oldest at 15. Being 15 is hard and he doesn't always want to come on our adventures or has plans with his friends, but he is truly one of the most amazing kids that I know, so I soak up every moment that he joins us. Next is Tyler. He is my curly headed, video game loving ball of energy. On this trip, he pointed out that I don't have many pictures of him on my website, so this summer should change that for him! Following Tyler is Elena, who has been modeling for me since before I started my business, so she's a pro by now! An important thing to note is that I will call Tyler and Elena my "twins-not-twins" because they are only 17 months apart and have a bond that is so twin-like! Finally, I have Ashley. At 6, she is also a ball of energy and is probably my funniest child with her random one-liners. Each of my children are amazing and beautiful (not that I'm biased at all), but I thought it was important to share a little bit about them here for two reasons: One, if you're going to follow along on my series, I thought it would be best for you to at least know a little about the subjects but my second reason is actually the most important reason, and I'm going to share that at end of this post BECAUSE it's important.
Overall, this trail is a great place to bring kids for a pretty walk outdoors. It's not stroller friendly but a carrier or sling would be perfect. As far as things to bring, the previously listed things works here, as well. For this trip, I brought my backpack instead of my camera bag and that made it easier to carry all of the water bottles and snacks. I think it's also useful to bring an activity when you have little ones, so I made a little scavenger hunt for the littles to enjoy. Feel free to save it and print it!


Bush Tabernacle Skating Rink
Bush Tabernacle, also just known as "The Skating Rink" is a great, inexpensive way to spend a few hours outside of the house. Their primary use is for roller skating/roller blading, but there are a variety of things to do there! They have air hockey, foosball, a small section for video games and comfortable seating to put on your skates, take a rest or just relax and watch the skaters! Entry is only $7 per skater (if you're not skating, you don't have to pay), and they offer refreshments that are also inexpensive with a good variety. This is a popular place to have birthday parties and they're even doing a summer movie night starting in July! I don't have many pictures from this trip, but we will surely be back later on this summer, so I'll be adding to these soon! There are also skate carts to help new skaters feel more secure moving around on wheels for a small extra fee.
The what to bring list is pretty short because they have everything you need there and do not allow outside food or drinks. Renting out some tables for a birthday party is the way to bring in a cake and let the kids run wild!
Franklin Park
This is one that we go to frequently every summer. Franklin Park has such a variety of things to do that it's hard to list them all, but I'm going to try! There is an enclosed dog park, frisbee golf, a horse trailer unloading area for trail riding or for riding in the equestrian ring, gazebos, a catch and release pond, pretty little bridges, horseshoe pits, ladder toss, a sand volleyball court, an enclosed playground, multiple rentable pavilions, tennis courts, baseball/softball fields, soccer/rugby/lacrosse/football fields, an in-line rink, a performing arts center and, our personal favorite, the pool! This park has something for everyone and offers a variety of events throughout the year.
The enclosed playground is a great spot to bring kids of varying ages because there are multiple play areas that accommodate different physical skill levels. Unfortunately, it's not an all-abilities playground, but for a true playground for every ability, you'd need to go to Clemyjontri Park in Fairfax County. It is still a great place to bring your kids to run around and play, without having to worry as much about them escaping!
The pool/splash pad are not free, but are worth every penny of that pool pass, especially on those super hot summer days! There is a beach entry, lap lanes, a baby/toddler section, 4 slides at varying water depth/slopes, a lily pad/log/rope walk, splash pad, a snack bar, picnic tables and pavilions!
Adam's Bike Park
One last stop that I wasn't able to photograph this past week, but is a great free spot to spend some time, you can always check out Adam's Bike Park. Adam Caudill passed away in 2021 in a tragic accident, but his family wanted to make sure that his kind spirit and love of making others happy carried on after his passing. With that idea in mind, they decided to make a bike park in his honor since he loved to ride around Purcellville on his own bicycle. The park is free to everyone and features a variety of rollers, jumps and more for people to ride on. It's a great place to practice staying on a path or to just let lose and ride!
And with that, I've shared some of our favorite places in Purcellville! Every week I'll be sharing different places around the county, so make sure to keep coming back! Also, remember when I said that there is a second reason why I'm doing this blog series? Well, here it is: When I look at these images, my mom heart somersaults. All of the emotions and love and joy bubbles to the surface and I think about what funny thing happened before or after a shot, or how sweet it is to watch my twins-not-twins hold hands while walking through the creek and not let go even when they're standing still. These moments, posed or unposed, are small moments of love captured forever with my camera. I want all of my clients to feel this level of joy when looking at portraits that I have taken for them, but I also want parents to make sure to take pictures of those moments when they're happening. Kids grow up so quickly and life moves so fast that having pictures to look back on is truly priceless. This series will hopefully do a few things:
Showcase places that are free/inexpensive around Loudoun County that are kid friendly
Provide examples of pretty portrait locations
Get kids/families outside, enjoying nature and learning about the world around them
Foster moments of connection that can be hard to come by some days
I really hope that you enjoyed this post and that you come along for the rest of the adventures with us! And if you have suggestions of places that you'd like us to check out, leave me a comment and tell me about it! We can even book a session with one of these locations in mind!